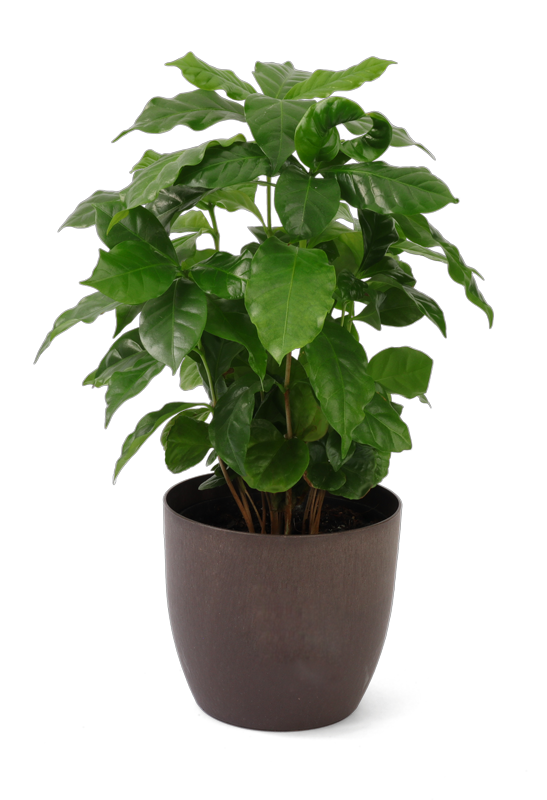 Natural plant pot for your indoor plants
Here we take the term 'coffee pot' quite literally in this plant pot, made from 3 cups of coffee. It's earthy look gives your plant an extra twist. A coffee plant in it completes the concept completely. Coffee grounds contain nutrients such as potassium and magnesium; substances that make a plant very happy. Put your plant in this pot made of coffee grounds, give it a spoonful of coffee grounds every now and then and it will grow strong and beautiful.
Let's close the loop! The coffee pot is available in 2 different models and can be provided with a print.
A sustainable plant pot made with 3 cups of coffee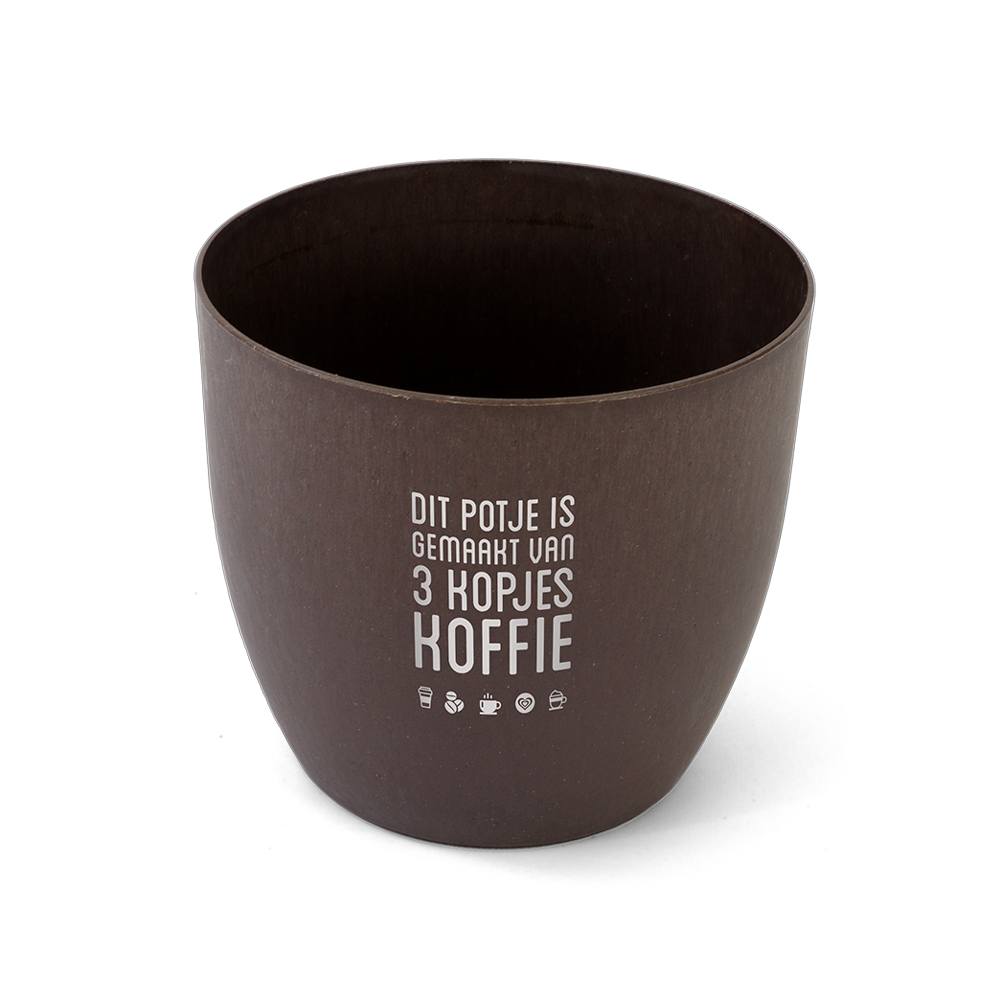 Dimensions Ø 13 x 12 cm
The plant pot is biodegradable.
Over time, the
white deposits become visible inside of the plant pot
The expected life of the plant pot is two years.
Coffee plants are available to go with the plant pots
A logo printed on the plant pot is available
Your logo or story on the plant pot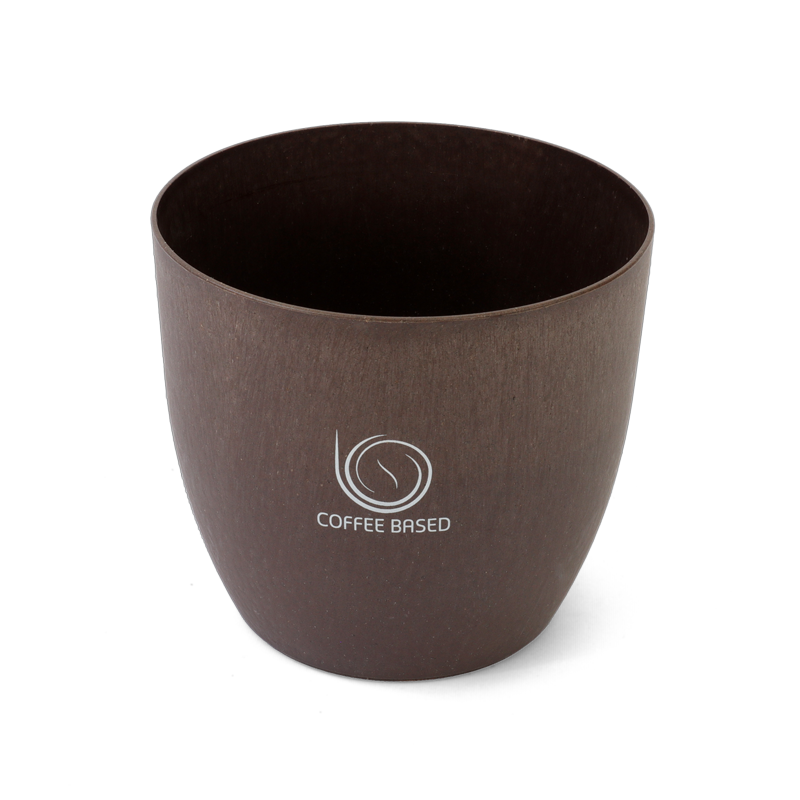 Your logo or story on the plant pot
The plant pot is ideal for promotional use
material or a business gift.  
We can print your logo in PMS colours with a maximum size of 40 x 30 mm.
Interested in a personalized plant pot?