The Bean House is unique and the place to be for the coffee lovers in your organization. A stylish place to enjoy a cup of coffee together and catch up. What is special about this furniture is that The Bean House is partly made of coffee grounds. If you want, you can even collect your own coffee grounds with Coffee Based via the Coffee Recycle Service.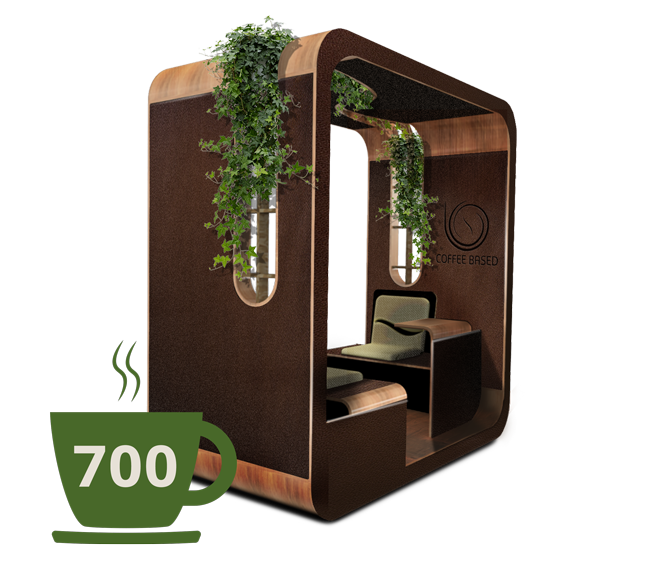 Made with coffee grounds of 700 cups of coffee!
The furniture seating has two benches, each with a small table. Plants can grow up from behind the benches through an organic recess, reminiscent of a coffee bean. Completing the concept with elegance.
The Bean House can be personalized with an engraving in the coffee grounds walls. You can display your logo here or share the journey from the coffee bean to The Bean House. Just a few of the possibilities.
This sustainable coffee house is professional, sophisticated, inviting and a conversation-starter. Interested?
Contact us to discuss possibilities and prices.

Your logo on a Coffee Based product
We can personalize The Bean House with your logo or story.